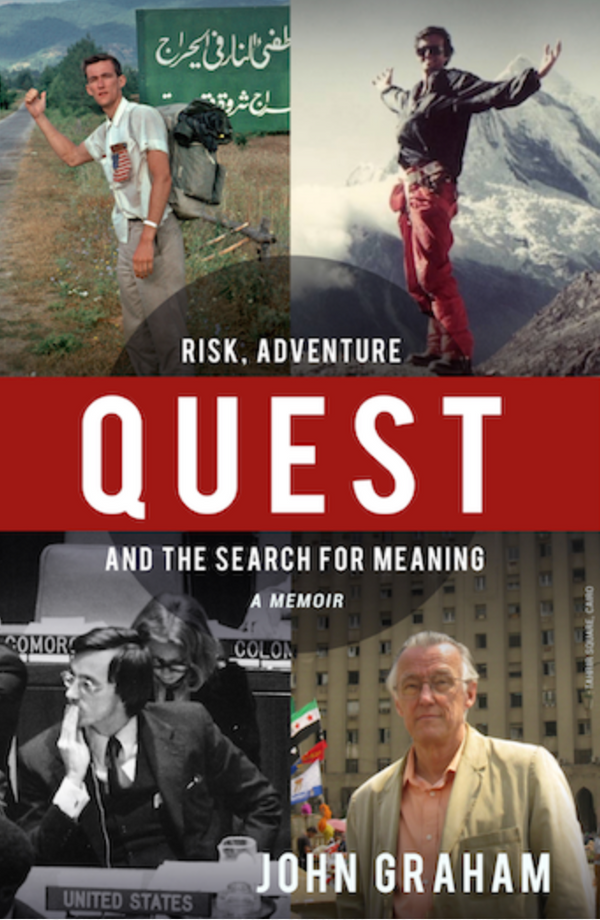 QUEST—John Graham's Memoir, Due Out in April
The book is much more than a can't-put- it-down adventure yarn—although it is certainly that. It takes the reader on the fascinating journey of one man's search for what would finally make his life meaningful—and finding it in time to make a difference.
See the details here.