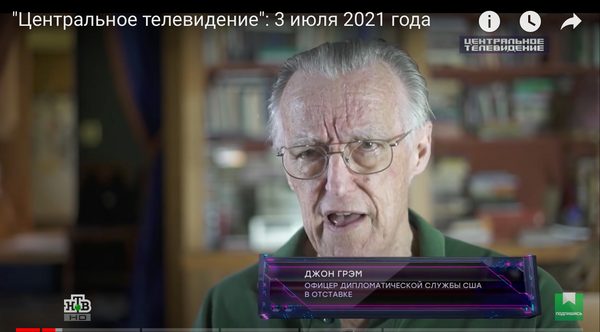 John Graham on Current US/Russia Tensions July 2021
I was again on Russian broadcast TV a few days ago, on their equivalent of CBS News, arguing that provocations by both Russia and NATO were creating a situation more dangerous than most people realize. The nukes are still there!
The weekly magazine news show I was on reaches tens of millions of people across Russia as well as Russian-speakers around the world, including 1.25 million on YouTube.
–former US diplomat and NATO nuclear war planner John Graham