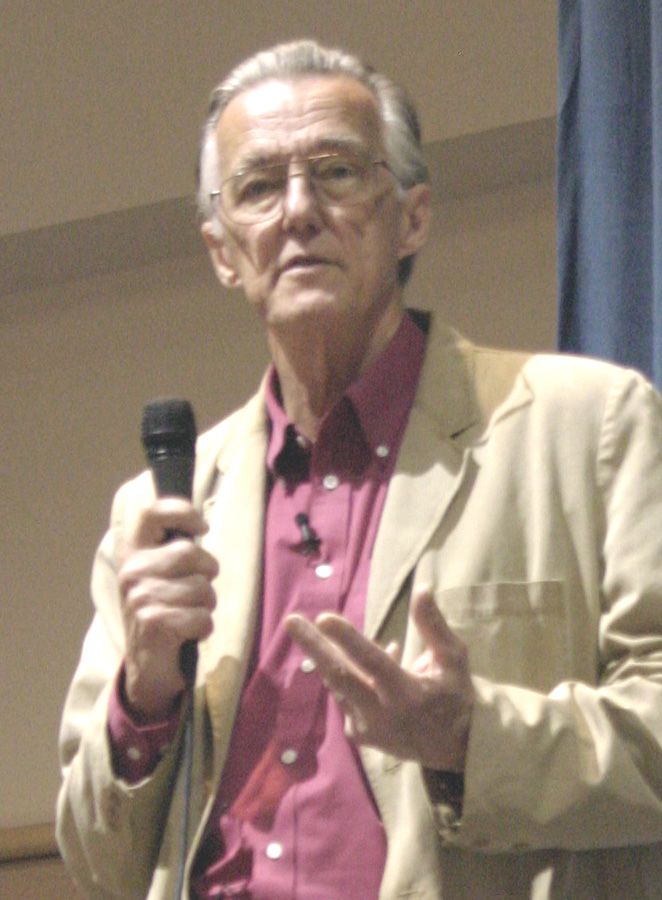 GIVING BACK IS THE KEY TO LIVING FORWARD
[Primary focus: audiences of investors, venture capitalists, entrepreneurs and high-net-worth individuals]
Looking for ways to "give back?" I lead off this one by telling the inspiring stories of "Giraffe Heroes"-people honored by my organization, the Giraffe Heroes Project for sticking their necks out to help solve pressing public problems. Why do these heroes do what they do? Why do they take these risks?
In 40 years of asking these questions, the answers are clear: Giraffe Heroes are motivated by the personal meaning their actions add to their lives, meaning flowing from helping solve important public problems, from making life better for other people.
After decades of climbing mountains and dodging bullets in wars and revolutions around the globe. I share the stories of how I painfully learned the same lessons--that the secret to a life of meaning is giving back.
Then I challenge my audiences: what can each of them do to leverage the skills, contacts and resources that already sustain their business lives to help solve a public problem significant to them? My challenges are tough but in the language my audiences understand. Everyone has unique opportunities to make a difference, I tell audiences. What public problem has your name on it? Find that problem, and then tackle it with everything you've got. It'll help solve the problem; and it'll add meaning, passion and deep satisfaction to your own life.