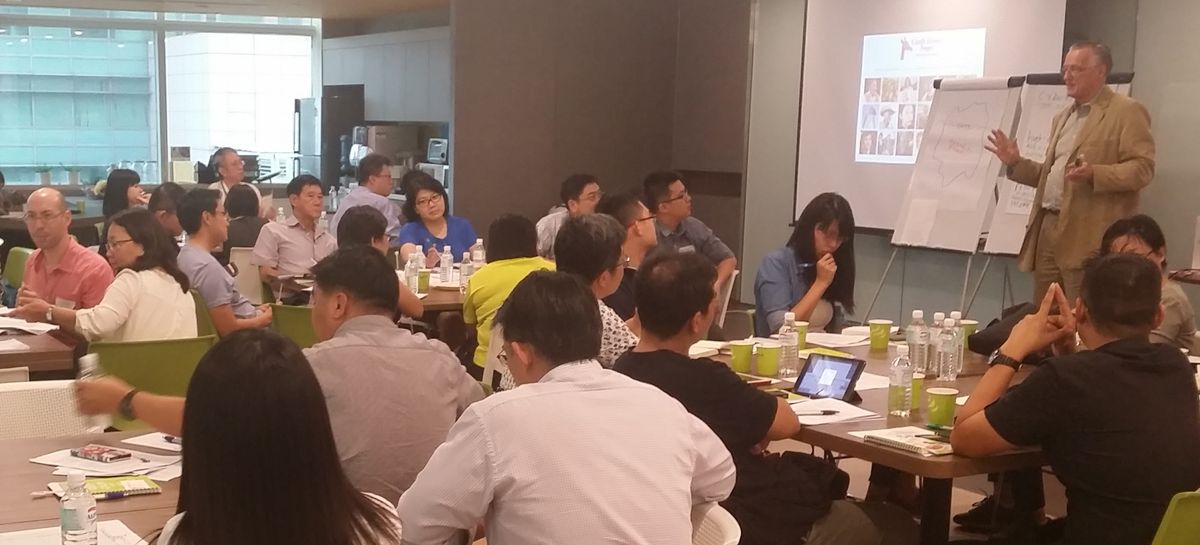 THE POWER OF VISION (1-2 hours)
John Graham has been leading this workshop for twenty years, and it's led to the solution of problems big and small. He's used it to help avert a major strike in Canada—and help a high school kid recruit allies for working with the homeless in Dallas.
The workshop begins with participants each creating a strong, clear picture of success for their work or project. That's followed by a series of challenging role plays Graham creates on the spot to help individuals sharpen their pictures of success and communicate them with enough power to attract support and overcome resistance and conflicts.